Experience the Charm of Coastal Living with Our Real Estate Services in Barwon Heads
At Pavilion Property, we are dedicated to providing our clients with exceptional service and expert advice about buying, selling, and renting boutique and luxury properties in the stunning coastal town of Barwon Heads, located in Victoria, Australia. Our boutique network spans the peninsula and extends to Melbourne and regional Victoria, giving us access to a vast database of prospective buyers and renters.
As one of the few truly independent agencies operating on the Bellarine Peninsula, we have in-depth knowledge of the local real estate market. Our Barwon Heads real estate agents are well-versed in the latest marketing techniques and know-how to showcase your property's unique features and benefits to potential buyers. We leverage our deep understanding of the local market and buyer preferences to develop tailored marketing campaigns to reach the right buyers and generate interest in your property.
We strive hard to ensure a smooth and trouble-free transaction while also guaranteeing the best possible sale price for your property. Our team of Barwon Heads real estate agents commits to delivering exceptional service and results, whether you want to buy, or to put Barwon Heads Properties for Sale, Barwon Heads Properties for rent, or manage a property. From conducting market research and property valuation to creating customised marketing strategies and negotiating deals, we have the expertise and resources to help you achieve your goals.
Contact us today to learn more about our bespoke property-related services and how we can assist you in finding Barwon Heads Properties for rent or Barwon Heads Properties for sale.
Discover the Natural Beauty of Barwon Heads: A Coastal Haven on the Bellarine Peninsula
Barwon Heads is a charming coastal town on the Bellarine Peninsula in Victoria, Australia. The town is situated on the banks of the Barwon River, and its stunning beaches and natural beauty make it a popular destination for tourists and residents alike.
Barwon Heads are known for its laid-back lifestyle, with a strong emphasis on community and a love for the outdoors. The town is surrounded by natural bushland and boasts several walking and cycling trails, including the popular Barwon Heads Bluff and the Bellarine Rail Trail. The beaches in Barwon Heads are also a major drawcard, with their clear waters, soft sands, and breathtaking views.
Regarding community events, Barwon Heads host several annual festivals, including the Barwon Heads Festival of the Sea, which celebrates the town's coastal lifestyle with live music, food stalls, and ocean-themed activities. The town is also home to various sporting events, including the Barwon Heads Triathlon, which attracts athletes from all over Australia.
From a real estate perspective, Barwon Heads is an attractive destination for investors and homeowners. The town's proximity to Melbourne, combined with its stunning natural beauty and strong community, make it a desirable location for those looking for a sea change or a holiday home. The real estate market in Barwon Heads is diverse, with a range of properties available to suit different budgets and preferences.
If you wish to speak with a knowledgeable Barwon Heads real estate agent who possesses a deep understanding of the local area, get in touch with our Barwon Heads real estate agency today without delay.
A Thriving Coastal Town with Rapid Growth and Expansion
Barwon Heads have experienced significant growth in recent years, with a thriving local economy and a rapidly expanding population. The town's location on the Bellarine Peninsula, just a short drive from Melbourne, has made it a popular destination for those seeking a sea change or a holiday home.
One of the key drivers of growth in Barwon Heads has been its thriving tourism industry. The town's natural beauty, pristine beaches, and laid-back lifestyle have attracted visitors worldwide, boosting the local economy and creating new job opportunities for residents. Tourism-related businesses, including accommodation providers, restaurants, and tour operators, have thrived in Barwon Heads, contributing to the town's overall economic growth. Despite its growth, Barwon Heads has managed to maintain its unique character and a strong sense of community. Local organisations and community groups actively preserve the town's natural environment and promote sustainable development, ensuring that Barwon Heads remains a desirable destination for years to come.
Looking to the future, Barwon Heads will continue to grow and prosper, owing to its favourable positioning. The town's strong community, natural beauty, and thriving economy make it an attractive destination for residents and investors alike. As the town continues to evolve, it will undoubtedly retain its unique charm and character, making it a wonderful place to live, work, and visit.
At Pavilion Property, our team of knowledgeable Barwon Heads real estate agents possess a thorough understanding of the unique features and intricacies of the local property market. Our expertise in the area equips us to provide our clients with professional guidance and advice on purchasing, selling, or renting properties in Barwon Heads. Contact us today to request an appraisal for our Barwon Heads properties for sale or Barwon Heads Properties for Rent and experience the delightful elegance and charm of coastal living with Pavilion Property.
Pavilion Property has been amazing to us! Our property is leased through them and we have been lucky enough to have Melissa as our agent. She never fails to solve any issues we have. She's extremely fast with her responses and always follows up to ensure any issues that were fixed we are 100% happy with. I highly recommend this agency and you will be very lucky to have Melissa look after you, she's truly amazing!
I congratulate Pavilion Property on a great experience. The agency has been extremely professional, trustworthy, in touch with the times and easy to work with. I wish you all the best in your bright future and will always recommend your services.
Josh's knowledge of the market was spot on! He was extremely professional with all his advice and we felt so confident with him handling the sale! He projected exactly what happened and made it extremely easy for us to sell and get a great price!
Dan is an expert in his field. His passionate about his work , which makes him informative and driven. My experience has been nothing but exceptional and I will recommend Dan to anyone. Dan is a people's person. He was always quick to follow up with a text or call and guide me through any decisions. I wish Dan all the best in his future.
Why work with our expert real estate agents?
Backed by extensive experience, we offer a wide range of Barwon Heads Properties for Sale & Rent. Here's why we are our client's go-to real estate agents for all of their property-related concerns: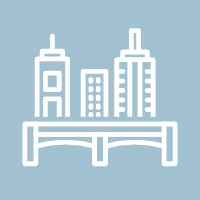 Expert and experienced holiday rental and property management team
Vast market knowledge to help you get the best prices for your property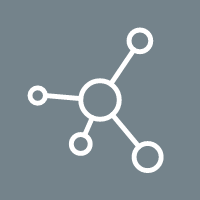 Exclusive boutique network spanning into Melbourne and Regional Victoria
We are a one-stop destination to get you started on your property journey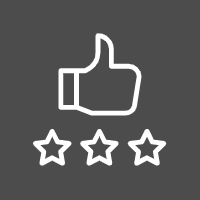 Strong presence across multiple Bellarine Peninsula markets