Discover the Best of Clifton Springs Living with Pavilion Property's Real Estate Services
At Pavilion Property, we are more than just real estate agents – we are your trusted advisors, dedicated to helping you achieve your real estate goals. Our personalised service and unparalleled expertise have earned us a reputation as the go-to choice for boutique and luxury properties in the beautiful coastal town of Clifton Springs.
As an independent Clifton Springs Real Estate Agency operating on the Bellarine Peninsula, we take great pride in our boutique network that spans across the peninsula and into Melbourne and regional Victoria. This expansive network provides us with a wide and diverse database of prospective buyers and allows us to reach a larger audience of potential clients.
We understand that selling your home can be a significant life event, and we strive to make the process as stress-free and smooth as possible. We will work closely with you to understand your unique needs and goals and create a tailored plan that aligns with your priorities.
Our commitment to excellence is reflected in our cutting-edge technology, innovative marketing strategies, and meticulous attention to detail. We utilise the latest tools and techniques to showcase your property to the widest possible audience, ensuring maximum exposure and attracting the most qualified buyers.
Our skilled Clifton Springs real estate agents work tirelessly to secure your property's best possible sale price while ensuring a seamless and hassle-free transaction for you. We will handle all aspects of the sale, from contract preparation to settlement, and keep you informed every step of the way. So, if you're looking to sell your boutique or luxury property, contact our Clifton Springs Real Estate Agency to request an appraisal.
Clifton Springs: Your Gateway to the Idyllic Bellarine Peninsula
Clifton Springs is a charming coastal location on the Bellarine Peninsula in Victoria, Australia. It is situated on the shores of Corio Bay and boasts stunning views of the surrounding coastline. It is just 25 minutes from Geelong and boasts stunning coastal views, making it an ideal destination for those seeking a relaxed lifestyle close to the city.
One of the key attractions of Clifton Springs is its natural beauty. It has several picturesque beaches, including Bayshore Beach, which offers a range of recreational activities such as swimming, fishing, and boating. The Dell picnic area, in particular, is a popular spot for families with young children, thanks to its shallow waters and gentle waves. The Clifton Springs Golf Club is also a popular destination for golf enthusiasts.
It is well-serviced by public transport, with regular bus services connecting Clifton Springs to nearby towns and cities. Additionally, the Geelong train station is just a short drive away, providing easy access to Melbourne and beyond.
The thriving real estate market in Clifton Springs offers a diverse range of boutique and luxury properties available for both sale and rent. Whether you are looking for a cosy family home or a stunning beachfront villa, this desirable location suits every taste and budget.
With Pavilion Property, finding the perfect Clifton Springs properties for sale or rent has never been easier. Our Clifton Springs real estate agents are here to help you every step of the way.
A Hidden Gem on the Bellarine Peninsula with a Thriving Real Estate Market
Clifton Springs, a serene coastal area in Victoria, has been experiencing significant growth in recent years. The natural beauty of the Bellarine Peninsula, where Clifton Springs is located, continues to draw visitors and residents alike. The area is home to various stunning beaches, hiking trails, and scenic parks, making it an ideal location for those who enjoy outdoor activities and a healthy lifestyle.
One of the primary drivers of growth in Clifton Springs is its proximity to Geelong, a major regional economic hub. This has led to increased demand for housing, particularly among young professionals and families looking for a better quality of life away from the hustle and bustle of the city.
The real estate market in Clifton Springs has also played a significant role in the area's growth. Clifton Springs has garnered significant attention from homebuyers and investors due to its high demand and potential for long-term capital growth and rental returns. With its affordable family homes and high-end luxury properties, Clifton Springs caters to a diverse range of buyers and investors. Its well-established rental market also provides a steady source of income for property investors.
Our team of skilled and knowledgeable Clifton Springs real estate agents have vast experience and insights into the local property market. We possess a deep understanding of the unique attributes and nuances of the area, equipping us to provide our clients with expert guidance and advice on buying, selling, or renting properties in Clifton Springs. Contact us today to request an appraisal of our Clifton Springs properties for rent or sale and discover the remarkable elegance and charm of coastal living with Pavilion Property.
Pavilion Property has been amazing to us! Our property is leased through them and we have been lucky enough to have Melissa as our agent. She never fails to solve any issues we have. She's extremely fast with her responses and always follows up to ensure any issues that were fixed we are 100% happy with. I highly recommend this agency and you will be very lucky to have Melissa look after you, she's truly amazing!
I congratulate Pavilion Property on a great experience. The agency has been extremely professional, trustworthy, in touch with the times and easy to work with. I wish you all the best in your bright future and will always recommend your services.
Josh's knowledge of the market was spot on! He was extremely professional with all his advice and we felt so confident with him handling the sale! He projected exactly what happened and made it extremely easy for us to sell and get a great price!
Dan is an expert in his field. His passionate about his work , which makes him informative and driven. My experience has been nothing but exceptional and I will recommend Dan to anyone. Dan is a people's person. He was always quick to follow up with a text or call and guide me through any decisions. I wish Dan all the best in his future.
Why work with our expert real estate agents?
Backed by extensive experience, we offer a wide range of bespoke property-related services in the Bellarine. Here's why we are our client's go-to real estate agents for all of their property-related concerns: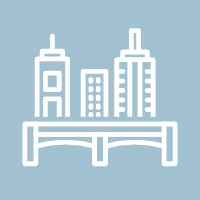 Expert and experienced holiday rental and property management team
Vast market knowledge to help you get the best prices for your property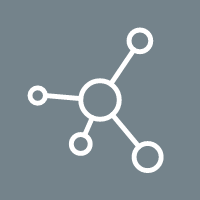 Exclusive boutique network spanning into Melbourne and Regional Victoria
We are a one-stop destination to get you started on your property journey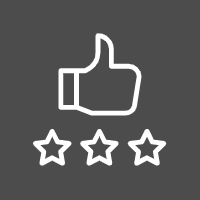 Strong presence across multiple Bellarine Peninsula markets