Embrace the Coastal Lifestyle of Indented Head with Pavilion Property's Bespoke Real Estate Services
At Pavilion Property, we are dedicated to helping our clients experience the best that Indented Head has to offer. Located on the beautiful Bellarine Peninsula, Indented Head is a thriving coastal town offering a relaxed, laid-back lifestyle perfect for those who enjoy spending time by the sea.
As your trusted Indented Head real estate agency, we provide a wide range of services to help our clients buy, sell, and manage their boutique and luxury properties. With a boutique network that extends across the peninsula and into Melbourne and regional Victoria, we have access to a broad database of potential buyers and an extensive reach. Our experienced team of Indented Head real estate agents have an in-depth knowledge of the local market and we are committed to delivering the highest level of service and support to our clients at every step of the process.
We understand that buying or selling a property can be a stressful experience, which is why we go above and beyond to ensure that our clients feel supported and informed throughout the process. Our team utilises cutting-edge technology to provide you with the latest insights and information required to make informed decisions. We will work closely with you to understand your unique goals and design customised strategies to help them achieve your objectives.
If you are interested in experiencing the best of the coastal lifestyle, contact Pavilion Property, your local Indented Head real estate agency, to learn more. We look forward to helping you realise your real estate dreams in this serene seaside location.
Indented Head: Your Perfect Seaside Escape on the Bellarine Peninsula
Indented Head is an idyllic coastal location in the Bellarine Peninsula, Victoria, Australia. With its picturesque location on the western shore of Port Phillip Bay, Indented Head is a popular destination for tourists and locals looking for a peaceful seaside getaway.
It has a small population of just over 1,000 people, making it a perfect location for those who enjoy a laid-back lifestyle. It is just 30 minutes drive from Geelong and just over an hour's drive from Melbourne, the state capital. Indented Head boasts several stunning beaches, including the family-friendly beach at Half Moon Bay and the secluded Bay View Beach. Visitors can enjoy various activities, like swimming, fishing, kayaking, and sailing.
Indented Head is also home to many popular attractions. The historic Indented Head Lighthouse, built in 1869, is a popular spot for visitors to take in the stunning views of Port Phillip Bay. The Bellarine Rail Trail, a 32 km trail for walking and cycling, passes through the town and allows visitors to explore the surrounding countryside.
Indented Head also offers good connectivity to the surrounding areas. The nearby Geelong train station provides regular services to Melbourne, while the local bus network offers connections to other towns and suburbs.
At Pavilion Property, we strive to provide exceptional customer service and make the property rental or buying process as seamless as possible. Contact us today to learn more about our range of Indented Head properties for rent and sale and how we can assist you in finding your next dream home or investment property.
Explore Indented Head's Booming Growth and Development as a Coastal Hotspot
Over the past few years, Indented Head has experienced significant growth and development, becoming a sought-after destination for people looking for a coastal lifestyle in Victoria, Australia. It's growth is driven by several factors, including its stunning natural beauty, tranquil atmosphere, and convenient location.
One of the key factors driving growth in Indented Head is its location on the Bellarine Peninsula. The peninsula has experienced a surge in popularity as more people seek to escape the hustle and bustle of city life and enjoy a quieter, more relaxed lifestyle. Indented Head is one of the many towns on the peninsula that have seen an increase in population due to this trend.
Another factor contributing to Indented Head's growth is the development of new infrastructure and amenities in the area. The Bellarine Peninsula Railway Trail, for example, has attracted more visitors to the area and has spurred the development of new businesses such as cafes and bike rental shops.
The demand for coastal properties has also driven the growth of Indented Head. Many people are looking to invest in property in coastal areas, both as a holiday home and as a long-term investment. Indented Head's natural beauty, picturesque beaches, and tranquil atmosphere make it an attractive destination for property investors.
Our team of Indented heads real estate agents has a deep understanding of the property market, including the latest trends, prices, and buyer preferences. This allows us to tailor our marketing strategies to match the specific needs of your property, attracting potential buyers who are most likely to be interested in what your property has to offer. Contact us today to learn more about how we can assist you in achieving the best possible outcome for your Indented Head properties for sale or rent.
Pavilion Property has been amazing to us! Our property is leased through them and we have been lucky enough to have Melissa as our agent. She never fails to solve any issues we have. She's extremely fast with her responses and always follows up to ensure any issues that were fixed we are 100% happy with. I highly recommend this agency and you will be very lucky to have Melissa look after you, she's truly amazing!
I congratulate Pavilion Property on a great experience. The agency has been extremely professional, trustworthy, in touch with the times and easy to work with. I wish you all the best in your bright future and will always recommend your services.
Josh's knowledge of the market was spot on! He was extremely professional with all his advice and we felt so confident with him handling the sale! He projected exactly what happened and made it extremely easy for us to sell and get a great price!
Dan is an expert in his field. His passionate about his work , which makes him informative and driven. My experience has been nothing but exceptional and I will recommend Dan to anyone. Dan is a people's person. He was always quick to follow up with a text or call and guide me through any decisions. I wish Dan all the best in his future.
Why work with our expert real estate agents?
Backed by extensive experience, we offer a wide range of bespoke property-related services in the Bellarine. Here's why we are our client's go-to real estate agents for all of their property-related concerns: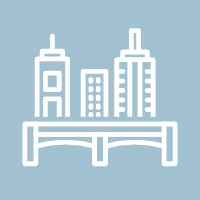 Expert and experienced holiday rental and property management team
Vast market knowledge to help you get the best prices for your property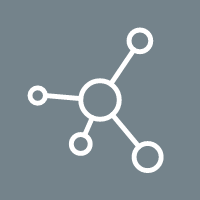 Exclusive boutique network spanning into Melbourne and Regional Victoria
We are a one-stop destination to get you started on your property journey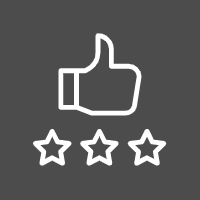 Strong presence across multiple Bellarine Peninsula markets