Discover the Joys of Coastal Living in Leopold with Our Elite Real Estate Services
Experience the allure of coastal living with Pavilion Property – your reliable companion for buying, selling, and renting exclusive boutique and luxury properties in the idyllic town of Leopold. Our exclusive network extends to Melbourne and other regions of Victoria, providing us with a vast pool of potential buyers and a remarkable reach that distinguishes us from the rest.
We utilise state-of-the-art technology to give our clients the necessary insights and knowledge to make informed decisions. Our Leopold Real Estate Agents possess a profound comprehension of the local market and buyer preferences. With this understanding, they create a personalised marketing campaign that targets the appropriate buyers and garners attention for your property.
We know that selling a property can feel overwhelming, and it takes careful planning and strategy to get the best result. That's why we work closely with our clients to help them choose the right time to sell their property. We consider market conditions, the time of year, and local trends to ensure the best possible outcome for our clients.
We aim to help you attain the most advantageous price for your property while delivering exceptional customer service and support. Our team of Leopold real estate agents is dedicated to ensuring that your selling experience is seamless and hassle-free. We uphold the values of honesty, integrity, and professionalism and will continuously prioritise your best interests during the selling journey.
If you want to sell your boutique or luxury property, don't hesitate to contact our Leopold Real Estate Agency for an appraisal. We'll support you every step of the way, ensuring you obtain the best possible outcome and that your property is sold quickly and efficiently.
Leopold: A Picturesque Town in the Bellarine Peninsula
Leopold is a charming area on the Bellarine Peninsula in Victoria, Australia. The town is approximately 10 kilometres east of Geelong and 85 kilometres southwest of Melbourne. Leopold is known for its beautiful landscape, vibrant community, and excellent amenities. This picturesque location is perfect for those who want to escape the hustle and bustle of city life while still having easy access to all the amenities they need.
One of the most attractive features of Leopold is its natural beauty. Stunning natural attractions, including Port Phillip Bay, the Bellarine Peninsula, and the Barwon River, surround the location. This makes it a popular destination for outdoor enthusiasts, with activities such as fishing, boating, hiking, and birdwatching all readily available.
Several primary schools and a secondary college are located in Leopold, making it ideal for families with children. It also offers excellent shopping and dining options. The Gateway Plaza is just a few minutes and offers a range of retail outlets, cafes, and restaurants. Additionally, the Geelong city centre is easily accessible via public transport or car, providing residents with even more options for entertainment and leisure.
In terms of real estate, Leopold offers a range of properties to suit all budgets and lifestyles. From spacious family homes to modern apartments, there is something for everyone in this charming location. The property market in Leopold is also stable, making it a great place to invest in real estate.
With our extensive knowledge and resources, we can assist you in obtaining the most favourable outcome for your property. Our team of skilled Leopold real estate agents will lead you through each stage of the sales process, from determining the appropriate price and promoting your property to handling negotiations and finalising the deal. Contact our Leopold real estate agency and request an appraisal for our high-end and Leopold properties for sale or rent.
A Growing Town with a Bright Future and Promising Real Estate Market
Leopold, a picturesque town, is located in the southwestern region of Victoria, Australia. With a population of around 13,000 per the 2021 census, it has experienced significant growth in recent years, with an increasing number of people choosing to call it home.
One of the primary reasons for Leopold's growth is its location. It is located just a few minutes away from the city of Geelong, which is a major commercial and industrial hub. This proximity provides easy access to employment opportunities, shopping centres, and other amenities.
Leopold boasts breathtaking scenery encompassing the Barwon River, the Bellarine Peninsula, and the Great Ocean Road in its vicinity. It is also home to several parks and reserves, providing plenty of outdoor recreation opportunities.
Another factor contributing to Leopold's growth is its affordability. It offers a range of housing options, including apartments, townhouses, and standalone homes, at more affordable prices than those in nearby areas. This makes it an attractive option for first-time homebuyers, young families, and retirees looking for an affordable yet comfortable lifestyle.
In addition to its affordability, Leopold is known for its excellent schools, healthcare facilities, and community services. It has several primary and secondary schools providing quality education options for families. There are also several healthcare facilities, including hospitals, medical clinics, and aged care facilities.
At Pavilion Property, our skilled Leopold real estate agents possess vast expertise and insights into the local real estate environment. We comprehend the exceptional features and subtleties of the market and utilise this knowledge to aid our clients in making informed decisions regarding Leopold properties for rent or sale.
Pavilion Property has been amazing to us! Our property is leased through them and we have been lucky enough to have Melissa as our agent. She never fails to solve any issues we have. She's extremely fast with her responses and always follows up to ensure any issues that were fixed we are 100% happy with. I highly recommend this agency and you will be very lucky to have Melissa look after you, she's truly amazing!
I congratulate Pavilion Property on a great experience. The agency has been extremely professional, trustworthy, in touch with the times and easy to work with. I wish you all the best in your bright future and will always recommend your services.
Josh's knowledge of the market was spot on! He was extremely professional with all his advice and we felt so confident with him handling the sale! He projected exactly what happened and made it extremely easy for us to sell and get a great price!
Dan is an expert in his field. His passionate about his work , which makes him informative and driven. My experience has been nothing but exceptional and I will recommend Dan to anyone. Dan is a people's person. He was always quick to follow up with a text or call and guide me through any decisions. I wish Dan all the best in his future.
Why work with our expert real estate agents?
Backed by extensive experience, we offer a wide range of bespoke property-related services in the Bellarine. Here's why we are our client's go-to real estate agents for all of their property-related concerns: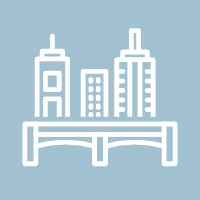 Expert and experienced holiday rental and property management team
Vast market knowledge to help you get the best prices for your property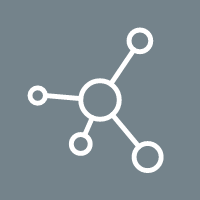 Exclusive boutique network spanning into Melbourne and Regional Victoria
We are a one-stop destination to get you started on your property journey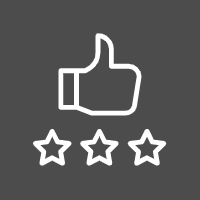 Strong presence across multiple Bellarine Peninsula markets