Experience the Coastal Lifestyle with Our Premier Ocean Grove real estate Agency
Welcome to Pavilion Property, your trusted partner in buying, selling, and renting boutique and luxury properties in the beautiful coastal town of Ocean Grove, Victoria. We take pride in being one of the few truly independent agencies operating on the Bellarine Peninsula. Our boutique network spans throughout the peninsula and into Melbourne and regional Victoria, giving us a vast database of prospective buyers and reach. With our extensive network and local knowledge, we have the expertise to help our clients navigate the complex world of real estate and achieve their goals.
We use cutting-edge technology to give our clients the insights and knowledge they need to make informed decisions. Our Ocean Grove Real Estate Agents have a deep understanding of the local market and buyer preferences, and they use this knowledge to create a tailored marketing campaign that will reach the right buyers and generate interest in your property.
We understand that selling a property can be daunting and requires careful planning and strategy to achieve the best possible outcome. That's why we work closely with our clients to help them decide the best time to sell their property, considering market conditions, seasonality, and local trends.
We pride ourselves on building lasting relationships with our clients based on honesty, transparency, and trust. So, if you're looking to sell your boutique or luxury property, contact our Ocean Grove Real Estate Agency to request an appraisal. We'll work with you every step of the way to ensure that you achieve the best possible outcome and that your property sells quickly and efficiently.
From Stunning Beaches to Modern Amenities: Our Ocean Grove Real Estate Agency Offers the Best of Both Worlds
Ocean Grove is one of the most in-demand and idyllic seaside town on the Bellarine Peninsula, just 20 minutes from Geelong and 90 minutes from Melbourne. With its stunning beaches, picturesque parks, and relaxed coastal lifestyle, Ocean Grove is a highly sought-after destination for buyers and investors alike. It offers diverse properties, from modern apartments and townhouses to spacious family homes and luxurious waterfront properties.
One of the main attractions of Ocean Grove is its beautiful beaches, including the main beach, which boasts calm waters, soft sand, and patrolled swimming areas. The town also has a vibrant shopping precinct with various boutiques, cafes, and restaurants to explore. Ocean Grove has plenty of options for those who enjoy outdoor activities, including hiking and biking trails, fishing and boating opportunities, and a range of sports clubs and facilities. The town also hosts various community events throughout the year, including festivals, markets, and concerts.
Ocean Grove is well-serviced by public transport, with regular bus services to Geelong and surrounding suburbs and easy access to major highways for those commuting to Melbourne or other regional centres. It offers the perfect blend of seaside living, community spirit, and modern amenities, making it an ideal place to call home.
At Pavilion Property, we offer a range of Ocean Grove Properties for sale, rent and manage them for you as per your needs. Contact us today to learn more about our Ocean Grove properties for rent and to schedule a viewing. We look forward to helping you find your perfect Ocean Grove Properties for Sale and rent.
Ocean Grove: A Thriving Town with a Bright Future and Exciting Real Estate Opportunities
Ocean Grove is a beautiful and thriving town on the Bellarine Peninsula, known for its stunning beaches, vibrant local community, and excellent amenities. Over the years, Ocean Grove has experienced significant growth, making it an ideal location for property sellers looking to capitalise on the area's strong demand for ocean grove real estate.
One of the key factors driving the growth of Ocean Grove is its natural beauty and laid-back lifestyle. Its proximity to major cities and towns, including Geelong and Melbourne, makes it an ideal location for those looking for a coastal lifestyle without sacrificing the convenience of urban amenities. Ocean Grove is experiencing significant development, with a range of new residential developments and land releases in the pipeline.
As a result of these factors, property values in Ocean Grove have increased significantly in recent years, with strong demand from buyers looking for a piece of this coastal paradise. You have the opportunity to capitalise on this growth and maximise the return on your investment. And, with the town's popularity as a holiday destination, there's also a substantial market for short-term holiday rentals, presenting an opportunity for investors to generate additional income. Investors can expect strong rental returns in Ocean Grove, with high rental property demand among long-term residents and holidaymakers.
At Pavilion Property, we have a deep understanding of the Ocean Grove market and the factors driving its growth. We utilise our comprehensive market insights to design customised marketing strategies that effectively reach the most suitable potential buyers and generate interest in your property, ensuring you achieve the best possible outcome when you put Ocean Grove Properties for Sale.
Pavilion Property has been amazing to us! Our property is leased through them and we have been lucky enough to have Melissa as our agent. She never fails to solve any issues we have. She's extremely fast with her responses and always follows up to ensure any issues that were fixed we are 100% happy with. I highly recommend this agency and you will be very lucky to have Melissa look after you, she's truly amazing!
I congratulate Pavilion Property on a great experience. The agency has been extremely professional, trustworthy, in touch with the times and easy to work with. I wish you all the best in your bright future and will always recommend your services.
Josh's knowledge of the market was spot on! He was extremely professional with all his advice and we felt so confident with him handling the sale! He projected exactly what happened and made it extremely easy for us to sell and get a great price!
Dan is an expert in his field. His passionate about his work , which makes him informative and driven. My experience has been nothing but exceptional and I will recommend Dan to anyone. Dan is a people's person. He was always quick to follow up with a text or call and guide me through any decisions. I wish Dan all the best in his future.
Why work with our expert ocean grove real estate agents?
Backed by extensive experience, we offer a wide range of bespoke property-related services in the Bellarine. Here's why we are our client's go-to real estate agents for all of their property-related concerns: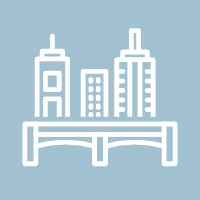 Expert and experienced holiday rental and property management team
Vast market knowledge to help you get the best prices for your property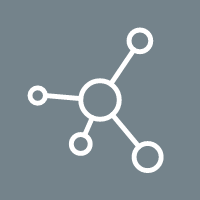 Exclusive boutique network spanning into Melbourne and Regional Victoria
We are a one-stop destination to get you started on your property journey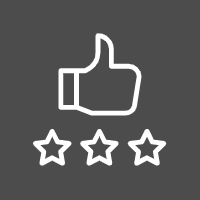 Strong presence across multiple Bellarine Peninsula markets