Experience the Best of Portarlington with Our Real Estate Services
As a leading Portarlington real estate agency, we are proud to provide comprehensive services for buying, selling, and renting boutique and luxury properties. As one of the few truly independent agencies operating on the Bellarine Peninsula, we have a deep understanding of the local market and buyer preferences. With a boutique network that extends across the peninsula, Melbourne, and regional Victoria, we have access to a vast database of potential buyers, enabling us to promote your property with a broad reach.
We understand that property selling can be overwhelming and requires careful planning and strategy to achieve the best possible outcome. Therefore, we collaborate closely with our clients to ascertain the optimal time to sell their property, considering various factors such as market conditions, seasonality, and local trends.
We employ the latest marketing tools to provide our clients with valuable insights and knowledge, enabling them to make informed decisions. Our Portarlington real estate agents have an in-depth understanding of the local market. With this knowledge, we create personalised marketing campaigns that target the right audience and generate interest in your property.
Our priority is to establish enduring relationships with our clients built on the foundation of honesty, transparency, and trust. If you're considering selling your boutique or luxury property in Portarlington, contact our Portarlington real estate agency to request an appraisal. We are committed to working closely with you every step of the way to ensure that you achieve the best possible outcome and that your property is sold quickly and efficiently. We are excited to assist you in discovering your ideal Portarlington properties for sale or rent.
Discover the Hidden Charms of Portarlington: A Coastal Town in the Bellarine Peninsula
Portarlington is a scenic coastal town in the Bellarine Peninsula of Victoria, Australia. Situated about 28 kilometres east of Geelong, Portarlington offers a picturesque seaside suburban lifestyle and breathtaking views of Port Phillip Bay.
It is renowned for its pristine beaches, including the main beach, a popular spot for swimming, fishing, and sunbathing. Visitors can also participate in water activities such as snorkelling, scuba diving, and paddleboarding. The town has a relaxed and welcoming atmosphere, making it an excellent destination for families, couples, and solo travellers.
Apart from the beaches, Portarlington has a vibrant food and wine culture. It is home to various wineries and restaurants that offer a range of cuisines and locally-produced wines. Visitors can enjoy fresh seafood, gourmet cheese, and delicious wines, all while taking in the stunning views of the bay.
For those who enjoy outdoor activities, Portarlington has plenty to offer. The Bellarine Rail Trail is a popular cycling and walking trail that spans over 32 kilometres, connecting the town to nearby areas like Drysdale and Queenscliff. The area also has several parks and reserves, including the Portarlington Recreation Reserve, which features a playground, a skate park, and a sports oval.
Portarlington hosts several events throughout the year, including the Mussel Festival, which celebrates the town's seafood heritage, and the National Celtic Festival, which showcases Celtic music, dance, and culture. The town boasts a thriving arts scene, with numerous galleries and studios exhibiting the creations of talented local artists.
At Pavilion Property, we provide various options of boutique and luxury Portarlington Properties for Sale, rent, and management services tailored to meet your requirements. You can contact us today to obtain more information about our Portarlington properties for rent and to arrange a visit.
A Thriving Coastal Town with Steady Growth
Portarlington has experienced steady growth over the years due to its unique location, natural beauty, and thriving local economy. With a population of around 4,000, it has become a popular destination for locals and tourists seeking a laid-back coastal lifestyle.
One of the key drivers of growth in Portarlington is its serene natural environment. It boasts miles of pristine beaches, tranquil parks, and reserves, which attract visitors from all over the world. The abundance of natural beauty has also led to the establishment of various businesses, including wineries, restaurants, and tourism operators, which have contributed to the growth of the local economy.
It's real estate market has also experienced significant growth, with property prices increasing steadily over the years. The demand for property in Portarlington has been fueled by the location's reputation as a sought-after holiday destination and its proximity to major cities like Melbourne and Geelong. Many buyers are attracted to the area's unique coastal lifestyle, which offers a relaxed and laid-back atmosphere.
The growth prospects for Portarlington remain positive, with new developments in the pipeline and ongoing investment in the local economy. As more people discover the unique charm of this beautiful coastal location, it is likely that demand for property and tourism services will continue to grow, driving further economic growth in the years to come.
At Pavilion Property, we pride ourselves on our extensive knowledge of the Portarlington market and the factors contributing to its growth. Our Portarlington real estate agents utilise this knowledge to create tailored marketing strategies that effectively connect with the most appropriate prospective buyers and stimulate interest in your property. So, if you are considering to put your Portarlington Properties for Sale, contact our Portarlington real estate agency today to see how we can help you achieve your goals.
Pavilion Property has been amazing to us! Our property is leased through them and we have been lucky enough to have Melissa as our agent. She never fails to solve any issues we have. She's extremely fast with her responses and always follows up to ensure any issues that were fixed we are 100% happy with. I highly recommend this agency and you will be very lucky to have Melissa look after you, she's truly amazing!
I congratulate Pavilion Property on a great experience. The agency has been extremely professional, trustworthy, in touch with the times and easy to work with. I wish you all the best in your bright future and will always recommend your services.
Josh's knowledge of the market was spot on! He was extremely professional with all his advice and we felt so confident with him handling the sale! He projected exactly what happened and made it extremely easy for us to sell and get a great price!
Dan is an expert in his field. His passionate about his work , which makes him informative and driven. My experience has been nothing but exceptional and I will recommend Dan to anyone. Dan is a people's person. He was always quick to follow up with a text or call and guide me through any decisions. I wish Dan all the best in his future.
Why work with our expert real estate agents?
Backed by extensive experience, we offer a wide range of bespoke property-related services in the Bellarine. Here's why we are our client's go-to real estate agents for all of their property-related concerns: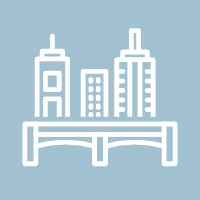 Expert and experienced holiday rental and property management team
Vast market knowledge to help you get the best prices for your property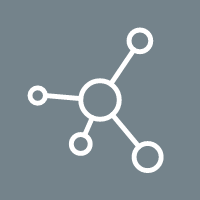 Exclusive boutique network spanning into Melbourne and Regional Victoria
We are a one-stop destination to get you started on your property journey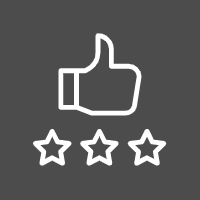 Strong presence across multiple Bellarine Peninsula markets