Explore the Beauty of St Leonards with Our Premier Real Estate Services
Nestled on Bellarine Peninsula's picturesque lower north shore, St Leonards offers a perfect mix of coastal living and modern amenities. Known for its pristine beaches, breathtaking views, and vibrant community, St Leonards is highly desirable for those seeking the idyllic coastal lifestyle.
At Pavilion Property, we are dedicated to providing our clients exceptional service and expertise in buying, selling, or renting boutique and luxury properties in St Leonards. Our knowledgeable and experienced team of St Leonards agents deeply understand the real estate market, and we use this expertise to help our clients make informed decisions about their property investments.
We strive to provide our clients with personalised and professional services catering to their needs and requirements. Our use of advanced technology and innovative marketing strategies ensures maximum exposure and a swift sale, while our extensive network of potential buyers provides unparalleled reach and access to a vast range of prospective clients.
Whether you're a buyer, seller, or landlord, we understand that the real estate market can be complex and challenging. That's why we are committed to providing our clients with tailored and comprehensive advice and support to ensure they achieve their desired outcomes. Our exceptional service and expertise in the St Leonards real estate market make us the perfect partner for all your property needs.
Get in touch with us today to speak to one of our friendly team members and start your selling journey with Pavilion Property, the leading St. Leonards real estate agency. We'll guide you through every step of the process, from pricing and marketing to negotiations and closing, to ensure maximum returns for your St Leonards Properties for Sale.
Discover the Tranquil Lifestyle of St Leonards
St Leonards is a scenic town with a strategic location on the Bellarine Peninsula, making it an ideal location for those who want to enjoy the benefits of urban living without sacrificing the tranquillity of a suburban lifestyle.
One of the most notable features of St Leonards is its stunning views. Another advantage of living in St Leonards is its excellent connectivity. It is well-served by various transport options, including buses, trains, and ferries. There are also several bus routes that pass through the area, making it easy to get around and explore all that Bellarine Peninsula has to offer. The area is also home to several schools, making it an ideal location for families with children.
As a reputable and knowledgeable St Leonards real estate agency focusing on boutique and luxury properties, we have the skills and resources to help you achieve the best possible outcome for your property. Our team of St Leonards real estate agents, have a wealth of knowledge in the local real estate market and will assist you through every stage of the selling process, from determining an appropriate price point and marketing your property to negotiations and closing the deal.
A Growing Town with City Proximity and Stunning Views
St Leonards is a vibrant and quickly becoming one of Bellarine Peninsula's most sought-after locations. Its proximity to the city centre, excellent transport links, stunning views, and high-quality amenities make it an attractive option for residents and businesses.
One of the key drivers of growth in St Leonards is its strategic location, making it an ideal location for those who want to enjoy the benefits of urban living without the hustle and bustle of the city. It is served by various transport options, including trains, buses, and ferries, making it easy for residents to commute to the city centre and other parts of the Bellarine Peninsula. This has made St Leonards a popular choice for professionals looking for a convenient location to live and work.
It offers an attractive proposition for investors and homebuyers with a range of properties to suit different lifestyles and budgets. From luxurious boutiques to spacious family homes, there is something for everyone in St Leonards.
At Pavilion Property, we take great pride in our deep knowledge and understanding of the St Leonards real estate market. Our St. Leonards's real estate agents take the time to understand each client's unique needs and preferences, and we work closely with them to help them achieve their real estate goals. Whether you are looking for St Leonards properties for rent, sale or buying, our agents have the skills and expertise to guide you through every step.
Pavilion Property has been amazing to us! Our property is leased through them and we have been lucky enough to have Melissa as our agent. She never fails to solve any issues we have. She's extremely fast with her responses and always follows up to ensure any issues that were fixed we are 100% happy with. I highly recommend this agency and you will be very lucky to have Melissa look after you, she's truly amazing!
I congratulate Pavilion Property on a great experience. The agency has been extremely professional, trustworthy, in touch with the times and easy to work with. I wish you all the best in your bright future and will always recommend your services.
Josh's knowledge of the market was spot on! He was extremely professional with all his advice and we felt so confident with him handling the sale! He projected exactly what happened and made it extremely easy for us to sell and get a great price!
Dan is an expert in his field. His passionate about his work , which makes him informative and driven. My experience has been nothing but exceptional and I will recommend Dan to anyone. Dan is a people's person. He was always quick to follow up with a text or call and guide me through any decisions. I wish Dan all the best in his future.
Why work with our expert real estate agents?
Backed by extensive experience, we offer a wide range of bespoke property-related services in the Bellarine. Here's why we are our client's go-to real estate agents for all of their property-related concerns: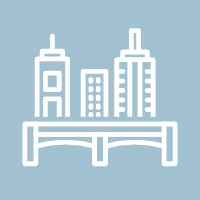 Expert and experienced holiday rental and property management team
Vast market knowledge to help you get the best prices for your property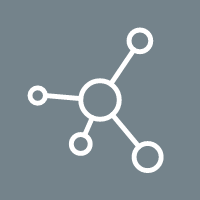 Exclusive boutique network spanning into Melbourne and Regional Victoria
We are a one-stop destination to get you started on your property journey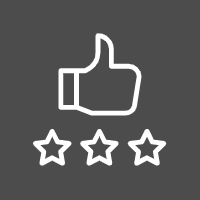 Strong presence across multiple Bellarine Peninsula markets