Experience the Tranquility and Beauty of Wallington with Our Real Estate Services
If you want to experience the charm of coastal living, Wallington is a beautiful coastal town offering the perfect mix of relaxation and adventure. From the picturesque beaches to the stunning ocean views, Wallington properties for rent & sale has a lot to offer, and Pavilion Property is here to help you find your dream coastal property.
As your trusted Wallington real estate agency, we possess an in-depth understanding of the unique features and intricacies of the local property market. Our experienced real estate agents are dedicated to providing professional guidance and advice on buying, selling, or offering Wallington properties for rent, so you can make informed decisions that suit your lifestyle and budget. With our extensive knowledge of the local market and buyers' preferences, we create customised marketing campaigns that effectively target the right buyers and generate substantial interest in your property.
We understand that finding the perfect coastal home can be challenging, but our expertise makes it easier for you. Our team of Wallington real estate agents will work with you every step of the way to ensure that you find the property that meets your specific needs and desires. Whether you are looking for a beachfront home with stunning ocean views or a secluded property with private access to the beach, we can help you find it.
Contact us today to request an appraisal for our Wallington properties for sale or rent and discover the beauty and tranquillity of seaside living. Our appraisals are based on thorough market analysis, and we ensure that our clients receive accurate and up-to-date information about the value of their property.
Wallington: A Hidden Gem in Victoria's Coastal Countryside
Wallington is a picturesque town in the Greater Geelong region of Victoria, Australia. Situated 20 minutes east of Geelong's CBD, Wallington is a rapidly growing community with approximately 2,500 people. The Barwon River borders the location and boasts stunning views of the surrounding countryside.
One of the key attractions of Wallington is its proximity to some of Victoria's most beautiful beaches, including Ocean Grove, Point Lonsdale, and Barwon Heads. These beaches are popular among residents and visitors and provide plenty of opportunities for swimming, surfing, and other water-based activities.
In addition to its stunning natural surroundings, Wallington is home to many excellent wineries, cafes, and restaurants. These establishments offer a range of local produce and cuisine, making Wallington a popular destination for food and wine lovers. It has a strong sense of community, with several community groups and events occurring throughout the year. These include the Wallington Farmers Market, held every third Saturday of the month, and the Wallington Strawberry Fair, which takes place annually in November.
Wallington is a popular location for those looking to purchase property in the Greater Geelong region. It offers a range of property types, from spacious family homes to modern apartments, and is known for its attractive real estate market.
Our Wallington real estate agents are committed to working hand in hand with you every step of the way to help you achieve the best possible outcome. You can count on us to provide the guidance and support you need to navigate the complexities of the real estate market confidently.
A Rapidly Growing Town with Stunning Views of Victoria's Countryside
Wallington, Victoria, is a rapidly growing location located in the Greater Geelong region. In recent years, the area has experienced a surge in population growth, making it one of the fastest-growing suburbs in the area. This growth has been driven by several factors, including its proximity to Geelong, attractive lifestyle options, and burgeoning real estate market.
One of the key drivers of growth in Wallington has been its proximity to Geelong. As Geelong continues to grow and expand, more and more people are looking to live in nearby areas, and Wallington has become an increasingly popular choice. With its proximity to Geelong's CBD and its transport links, Wallington offers residents easy access to all the amenities that Geelong has to offer.
Another factor contributing to growth in Wallington is its attractive lifestyle options. It is surrounded by picturesque countryside and boasts several stunning beaches, making it an ideal location for outdoor enthusiasts. Additionally, the area has many popular wineries, restaurants, and cafes, providing residents with plenty of opportunities to relax and unwind.
The growth in Wallington has also led to a rise in property prices, with real estate in the area becoming increasingly sought after. Many new residential developments have sprung up in the town, catering to the growing demand for housing in the area. Despite this, property prices in Wallington remain relatively affordable compared to neighbouring cities, making it an attractive option for those looking to invest in real estate.
As the town continues to develop and evolve, it will likely remain a sought-after location for those seeking a high-quality lifestyle in a thriving community. Whether you are a first-time buyer or an experienced investor, our Wallington real estate agency is here to assist you every step of the way.
Pavilion Property has been amazing to us! Our property is leased through them and we have been lucky enough to have Melissa as our agent. She never fails to solve any issues we have. She's extremely fast with her responses and always follows up to ensure any issues that were fixed we are 100% happy with. I highly recommend this agency and you will be very lucky to have Melissa look after you, she's truly amazing!
I congratulate Pavilion Property on a great experience. The agency has been extremely professional, trustworthy, in touch with the times and easy to work with. I wish you all the best in your bright future and will always recommend your services.
Josh's knowledge of the market was spot on! He was extremely professional with all his advice and we felt so confident with him handling the sale! He projected exactly what happened and made it extremely easy for us to sell and get a great price!
Dan is an expert in his field. His passionate about his work , which makes him informative and driven. My experience has been nothing but exceptional and I will recommend Dan to anyone. Dan is a people's person. He was always quick to follow up with a text or call and guide me through any decisions. I wish Dan all the best in his future.
Why work with our expert real estate agents?
Backed by extensive experience, we offer a wide range of bespoke property-related services in the Bellarine. Here's why we are our client's go-to real estate agents for all of their property-related concerns: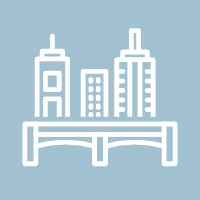 Expert and experienced holiday rental and property management team
Vast market knowledge to help you get the best prices for your property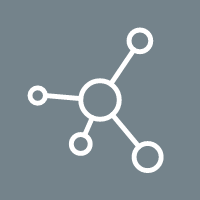 Exclusive boutique network spanning into Melbourne and Regional Victoria
We are a one-stop destination to get you started on your property journey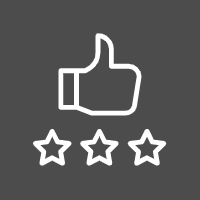 Strong presence across multiple Bellarine Peninsula markets