Embrace the Idyllic Coastal Lifestyle with Our Curlewis Real Estate Agency
Discover the charm of coastal living with Pavilion Property – your trusted partner for buying, selling, and renting boutique and luxury properties in the picturesque town of Curlewis. Our boutique network extends into Melbourne and regional Victoria, giving us a vast database of prospective buyers and an impressive reach that sets us apart.
We maintain a consistent approach by providing systematic and personalised services catering to our client's unique needs. Our extensive knowledge of the local real estate market ensures we can provide expert guidance and advice on pricing, marketing, and negotiations. We use the latest technology and marketing strategies to showcase your property to potential buyers, ensuring maximum exposure and a quick sale.
We have a vast network of buyers and investors actively looking for properties in Curlewis, allowing us to match your property with the right buyer quickly and efficiently. Our Curlewis real estate agents are committed to providing you with a seamless and stress-free selling experience. We aim to help you achieve the highest possible price for your property while providing exceptional customer service and support. We pride ourselves on our honesty, integrity, and professionalism, and we will always act in your best interests throughout the selling process.
Whether you want to sell a family home, investment property, or luxury beachfront villa, our Curlewis real estate agents are here to help. Contact us today to speak to one of our friendly team members and start your selling journey with Pavilion Property, your premier Curlewis real estate agency.
Beauty, Heritage, and Community: What Makes Curlewis a Desirable Coastal Town
Curlewis is a charming coastal town on the Bellarine Peninsula in Victoria, Australia. With its breathtaking natural beauty, rich cultural heritage, and vibrant community, Curlewis offers an idyllic lifestyle that is hard to resist.
This stunning area is just 17 kilometres from Geelong, making it a perfect destination for a peaceful coastal retreat that is still easily accessible to city life. It is also conveniently located close to the iconic Surf Coast and the Great Ocean Road, providing residents easy access to some of Victoria's most stunning beaches and attractions. Curlewis is well-serviced by public transport, providing easy access to neighbouring areas and the city centre.
One of the main draws of Curlewis is its natural beauty. It is surrounded by lush greenery, rolling hills, and pristine beaches, making it an ideal location for those who love outdoor activities such as hiking, swimming, and fishing. Curlewis has several nature reserves and parks, including the sprawling Lake Connewarre Wildlife Reserve, where visitors can go bird-watching, fishing, or boating. The Bellarine Rail Trail is also nearby, providing a scenic walking and cycling route that takes in some of the region's most stunning scenery.
The real estate market is also thriving, with a range of boutique and luxury Curlewis properties for sale or rent. From stunning beachfront villas to cosy family homes, something suits every taste and budget here.
As a trusted and experienced Curlewis real estate agency focusing on boutique and luxury properties, we have the expertise and resources to help you achieve the best possible outcome for your property. Our team of experienced Curlewis real estate agents will guide you through every step of the selling process, from pricing and marketing to negotiations and closing. Get in touch today!
A Thriving Town and its Promising Growth Prospects
Curlewis is experiencing significant growth, driven by a combination of factors making it an attractive destination for homebuyers, renters, and investors. With its strategic location, vibrant community, and stunning real estate offerings, Curlewis is poised for continued growth and development in the years to come.
One of the primary drivers of growth in Curlewis is its strategic location. It is just 14 kilometres away from Geelong, providing easy access to the city's amenities and employment opportunities. At the same time, Curlewis retains the charm and tranquil coastal lifestyle, making it an ideal destination for those seeking a peaceful retreat from the hustle and bustle of city life.
Another factor contributing to the growth of Curlewis is its vibrant local community. It is home to a diverse range of residents, from young families to retirees, and something is always happening here. The community is friendly and welcoming, with regular events and activities that bring everyone together, creating a sense of belonging and connection that is rare in many other areas.
The real estate industry has also been instrumental in driving the growth of Curlewis. It boasts an array of properties, from beachfront properties to comfortable family homes and lavish villas, catering to diverse preferences and budgets. As a result, Curlewis has become a highly sought-after destination among homebuyers and investors, as they recognise the potential for both long-term capital growth and rental returns.
At Pavilion Property, we pride ourselves on our extensive knowledge and understanding of the Curlewis real estate market. We are dedicated to staying up-to-date with the latest trends, developments, and factors driving growth in this vibrant coastal location. Our team of experienced Curlewis real estate agents possess a wealth of expertise and insights into the local real estate landscape. We understand the unique attributes and nuances of the market. We use this knowledge to help our clients make informed decisions about buying, Curlewis Properties for Sale or considering Curlewis properties for rent.
Pavilion Property has been amazing to us! Our property is leased through them and we have been lucky enough to have Melissa as our agent. She never fails to solve any issues we have. She's extremely fast with her responses and always follows up to ensure any issues that were fixed we are 100% happy with. I highly recommend this agency and you will be very lucky to have Melissa look after you, she's truly amazing!
I congratulate Pavilion Property on a great experience. The agency has been extremely professional, trustworthy, in touch with the times and easy to work with. I wish you all the best in your bright future and will always recommend your services.
Josh's knowledge of the market was spot on! He was extremely professional with all his advice and we felt so confident with him handling the sale! He projected exactly what happened and made it extremely easy for us to sell and get a great price!
Dan is an expert in his field. His passionate about his work , which makes him informative and driven. My experience has been nothing but exceptional and I will recommend Dan to anyone. Dan is a people's person. He was always quick to follow up with a text or call and guide me through any decisions. I wish Dan all the best in his future.
Why work with our expert real estate agents?
Backed by extensive experience, we offer a wide range of bespoke property-related services in the Bellarine. Here's why we are our client's go-to real estate agents for all of their property-related concerns: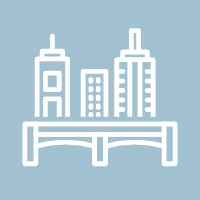 Expert and experienced holiday rental and property management team
Vast market knowledge to help you get the best prices for your property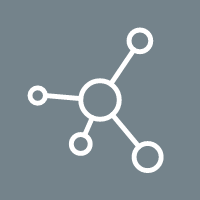 Exclusive boutique network spanning into Melbourne and Regional Victoria
We are a one-stop destination to get you started on your property journey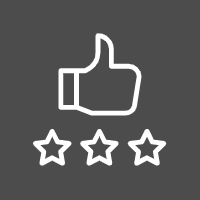 Strong presence across multiple Bellarine Peninsula markets