Experience the Charm of Drysdale Living with Pavilion Property's Real Estate Services
Pavilion Property is your trusted ally in experiencing the allure of coastal living in the stunning Drysdale. Whether you are looking to buy, sell, or rent boutique and luxury properties, we are here to assist you every step of the way. Our boutique network not only encompasses Drysdale but also extends into Melbourne and regional Victoria.
With a deep understanding of the local real estate market and a wealth of expertise in property sales, our Drysdale real estate agents will guide you through every step of the selling process, from the initial consultation to the final closing of the deal. Our goal is to ensure you get the best possible outcome from your property sale, with the least hassle and maximum value for your investment.
As a local Drysdale real estate agency, we take pride in providing our clients with comprehensive services that cater to their specific requirements and objectives. We employ innovative marketing strategies to ensure your property receives maximum exposure to potential buyers. We use the latest tools and technologies to streamline our clients' buying and selling processes.
So, If you're looking for a trusted and reliable Drysdale real estate agency, look no further than Pavilion Property. Contact us today to speak to one of our agents and start your selling journey with confidence.
Drysdale: The Perfect Blend of Serenity and Convenience
Drysdale is a town in the Bellarine Peninsula- a 20-minute drive from Geelong. This charming area boasts a peaceful and relaxed lifestyle, making it an ideal location for families, retirees, and those seeking a quieter way of life.
One of the key features of Drysdale is its stunning natural beauty. The town is surrounded by beautiful beaches, rolling hills, and picturesque farmland, providing residents with various outdoor recreational activities. The Bellarine Rail Trail is a popular attraction for cyclists and walkers, offering breathtaking views of the local countryside.
For those who love to shop and dine, Drysdale has a range of boutique stores, cafes, and restaurants, providing residents with plenty of options for entertainment. The Drysdale Village Shopping Centre is a popular destination, offering a range of retail stores and services.
Real estate in Drysdale is highly sought, with a range of properties available to suit all budgets and lifestyles. Whether you're seeking breathtaking beachfront villas or warm and inviting family homes, there's something to accommodate every preference in this charming town.
With extensive experience and expertise in boutique and luxury properties, we are a local and reliable Drysdale real estate agency that can assist you in achieving the most favourable outcome for your property. Our team of skilled and knowledgeable Drysdale real estate agents will be with you every step of the way, guiding critical aspects such as pricing, marketing, negotiating, and closing. So, If you're looking for Drysdale properties for sale or rent, don't hesitate to contact us today to see how we can help.
A Town on the Rise – Exploring its Growth and Potential
With its picturesque coastline, lush greenery, and stunning views, Drysdale has become an attractive option for those seeking a serene and relaxing lifestyle. In recent years, the area has experienced significant growth, making it a highly desirable location for buyers and investors.
One of the main factors driving growth in Drysdale is its proximity to Geelong. Drysdale's location, just a short drive from Geelong, has made it an attractive option for those seeking a coastal lifestyle with easy access to the city centre.
The growth in Drysdale is also reflected in its thriving local economy. The town has a range of businesses, from local cafes and restaurants to large retail chains, providing residents with plenty of options for entertainment and shopping. Drysdale also boasts a range of excellent schools, making it a popular choice for families. The Drysdale Primary School has a high reputation, and the area also has several secondary schools, including Bellarine Secondary College.
The town offers a diverse range of properties, from stunning beachfront villas to cosy family homes catering to various budgets and lifestyles. Despite the range of options, Drysdale's house price remains relatively affordable, making it an attractive option for buyers on a budget. The area's natural beauty has also attracted investors, with many seeing the potential for eco-tourism and other nature-based ventures.
With our team of knowledgeable Drysdale real estate agents, you can rest assured that you are working with a group of professionals who have extensive knowledge and valuable insights into the local real estate scene. We leverage our expertise to empower our clients to make informed decisions when exploring Drysdale properties for rent, sale or buying.
Pavilion Property has been amazing to us! Our property is leased through them and we have been lucky enough to have Melissa as our agent. She never fails to solve any issues we have. She's extremely fast with her responses and always follows up to ensure any issues that were fixed we are 100% happy with. I highly recommend this agency and you will be very lucky to have Melissa look after you, she's truly amazing!
I congratulate Pavilion Property on a great experience. The agency has been extremely professional, trustworthy, in touch with the times and easy to work with. I wish you all the best in your bright future and will always recommend your services.
Josh's knowledge of the market was spot on! He was extremely professional with all his advice and we felt so confident with him handling the sale! He projected exactly what happened and made it extremely easy for us to sell and get a great price!
Dan is an expert in his field. His passionate about his work , which makes him informative and driven. My experience has been nothing but exceptional and I will recommend Dan to anyone. Dan is a people's person. He was always quick to follow up with a text or call and guide me through any decisions. I wish Dan all the best in his future.
Why work with our expert real estate agents?
Backed by extensive experience, we offer a wide range of bespoke property-related services in the Bellarine. Here's why we are our client's go-to real estate agents for all of their property-related concerns: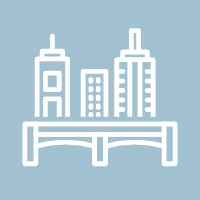 Expert and experienced holiday rental and property management team
Vast market knowledge to help you get the best prices for your property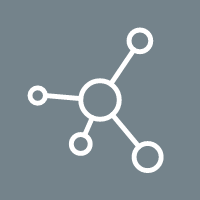 Exclusive boutique network spanning into Melbourne and Regional Victoria
We are a one-stop destination to get you started on your property journey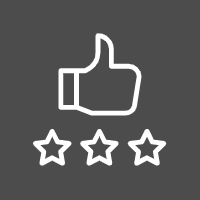 Strong presence across multiple Bellarine Peninsula markets